Inligo Networks is an independent private subsea cable owner and operator. We provide Governments and Global Organisations with next-generation, dependable, open access, sub-sea cable capacity between key markets in Southeast Asia, Australia, Indonesia, The Indo-Pacific, Northeast Asia and the United States.
To achieve this vision, Inligo Networks are currently focusing on two major projects. Our Asia Cable Connect (ACC-1) and Unite (UNITE) links will provide high-level, open connectivity to both Australia and Asian regions, with connectivity to the United States planned for later in 2022-23.
Why Is Inligo's Vision So Important?
With an estimation that more than half the world's population is currently contained within a south-east asian circular region on the world map that is about 4,000 kilometers (2,500 mi) in radius (known as the Valeriepieris circle)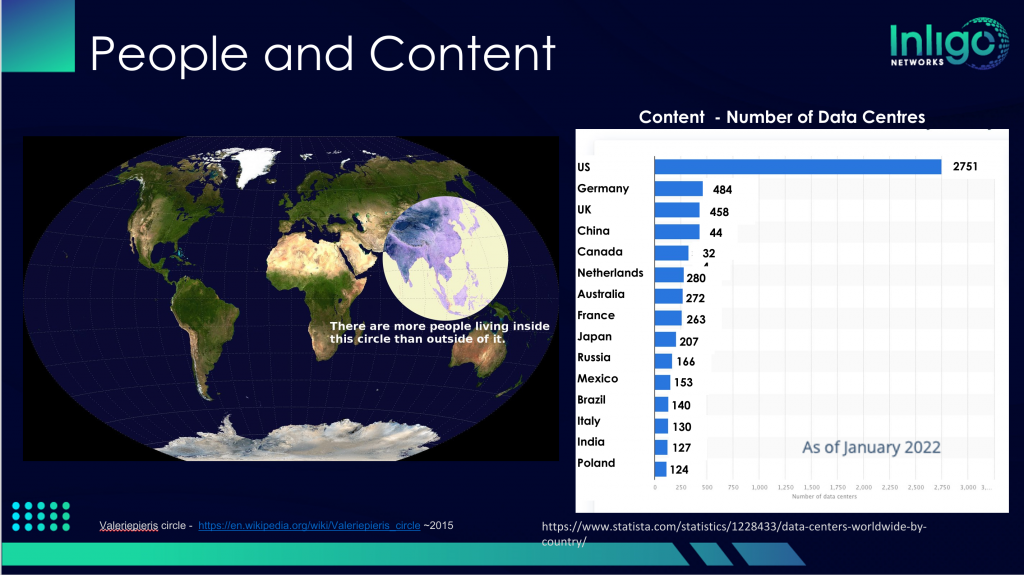 Continued Growth and Demand Drives Our Vision Forward
While the continued demand for bandwidth in this same region is estimated in the next 3 to 5 years to become close to 1,500Tbs for internal use in the region alone and close to 1,900Tbs for connectivity between the region and the continental United States (where an estimated 2700 data centres are providing the content for the region) – Inligo Networks stands poised to provide a continued, open, next-generation network that will continue to grow and meet and overall, exceed these demand requirements as both our business and our vision moves forward.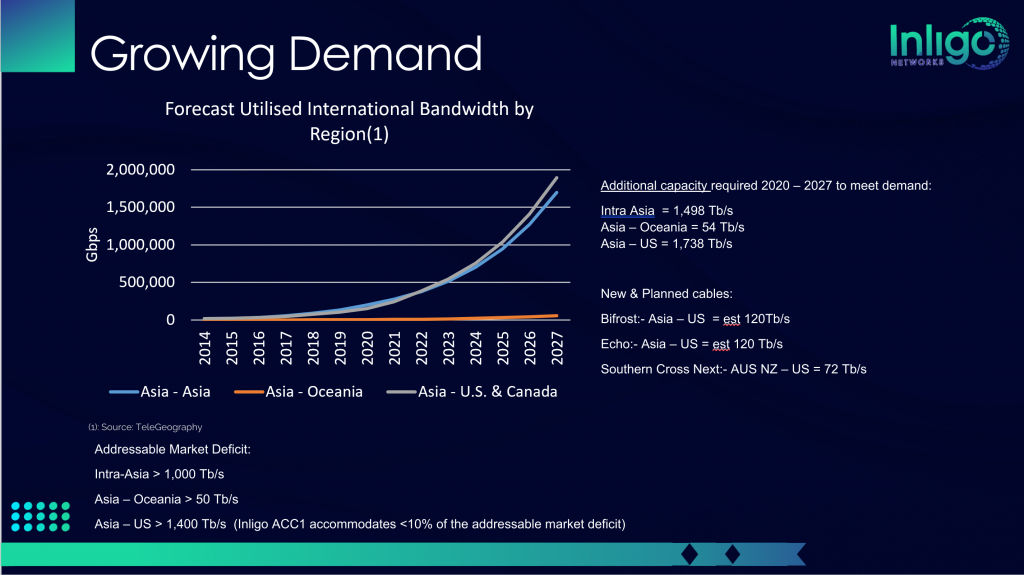 Inligo can help your organisation.
With over 100 years of combined global telecommunications experience between our Board of Directors and Management Team, working with our Global Partners, Inligo can provide your organisation with access to global inter-connection points in 16 major cities across 3 global regions.