The Inligo Networks Asia Connect Cable System (ACC-1)
Inligo Networks Provides Next-Generation Connectivity
The Asia Connect Cable System (known as ACC-1) will connect the growth regions of Southeast Asia (Singapore and Indonesia) with Australia (via Darwin seamlessly connecting to our Australian Terrestrial network), Timor Leste, Guam, and through to Los Angeles, California.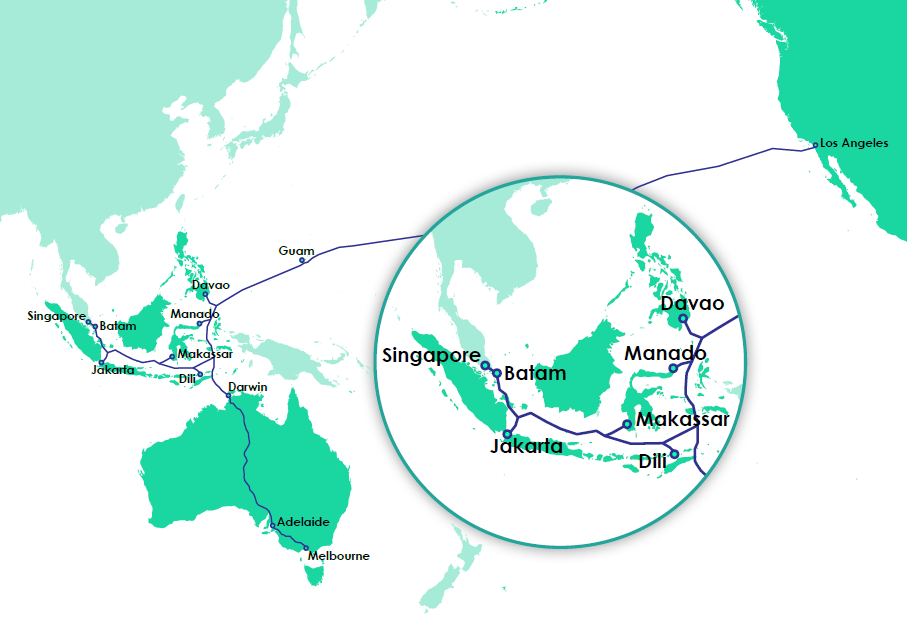 The system also plans to offer diverse capacity to Tokyo, Japan from Guam and from Japan to Oregon, USA providing a high level of redundancy and optionality to all our customers.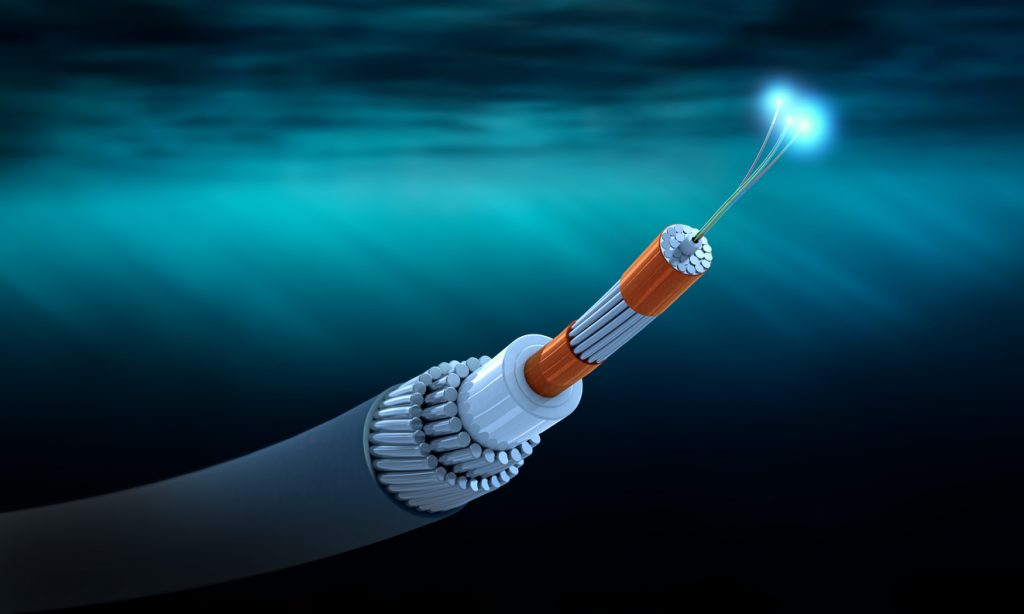 The ACC-1 cable design has been finalised with project construction scheduled to commence in 2023.
The cable will be configured to provide both Inter-Asia and Intra-Asia service patterns with a combination of express and non express pairs between Singapore, Indonesia, Australia and the United States.
Additionally, a double cable landing will be provided in Guam, providing redundancy and capacity not currently present in the region into the United States.
Spanning a distance of approximately 18,000 kms the Asia Connect Cable System (ACC-1) represents a new high capacity, low latency subsea cable system planned to connect the Pacific, South-East Asia and Singapore to the United States.
Locations within the ACC-1 Deployment
Singapore
Indonesia
Timor Leste
Australia
Philippines
USA
The ACC-1 cable system will provide significant customer advantages, in both latency and capacity, between Singapore, Indonesia, Timor Leste, Australia and the United States.
Connecting the Pacific with Singapore's Global Connectivity
With significant data centre assets and major customers located in the Regional Telecommunications Centre of Singapore, the ACC-1 cable will provide lower latency transmission and cable capacity between this key centre and the West Coast of the United States with an alternate route connecting Japan.
We anticipate this route to provide latency advantages between end points when compared to current routes via Hong Kong and Japan crossing the Northern Pacific.
Indonesia Connectivity
ACC-1 is planning on landing at several locations in Indonesia to provide direct connectivity from South-East Asia's largest economy directly to the USA and Japan, without the need to transit or route data via Singapore. The cable will also facilitate the shortest connection between Australia and Indonesia. Inligo has teamed with a major partner in Indonesia to expedite access and growth to this region via a trusted local operator.
The Philippines
ACC-1 will also land in the Philippines at Davao with PLDT. A new cable landing station will be constructed to accommodate the landing and will also serve as a termination point for domestic fibre and DWDM networks connecting with the International Cable. Express fibre pairs are design to connect Davao directly with Singapore, Jakarta, Guam and Darwin. Omnibus pairs will also land in Davao allow direct wavelength connections to all locations on the network.
Expected round trip latencies from Davao include:
9 milliseconds to Manado (Indonesia)
27 milliseconds to Darwin (Australia)
32 milliseconds to Guam (USA)
134 milliseconds to Los Angeles (USA)
Darwin, Australia Connectivity
ACC-1 plans to enable a large part of the Northern Territory Government's Digital Territory strategy which is aimed at positioning Darwin as a highly competitive location to maximise growth and investment in the local digital economy. Darwin will also provide a seamless interconnection point for our Australian Domestic Hyperscale Network called the Unite Cable System connecting southern states with the new Northern Australian Digital Gateway.