Our international cable network takes advantage of the latest advances in Space Division Multiplexing (SDM) amplifier design and WSS ROADM technology for configuration flexibility and service optionality. As an independent, integrated system, we can seamlessly interconnect with our terrestrial networks. Whether your traffic requirements span from Japan to Jakarta, or Portland to a data centre in Darwin or Singapore we have the ability to provide seamless on network coverage for your organisations with an optimised route and latency profile.
Network Coverage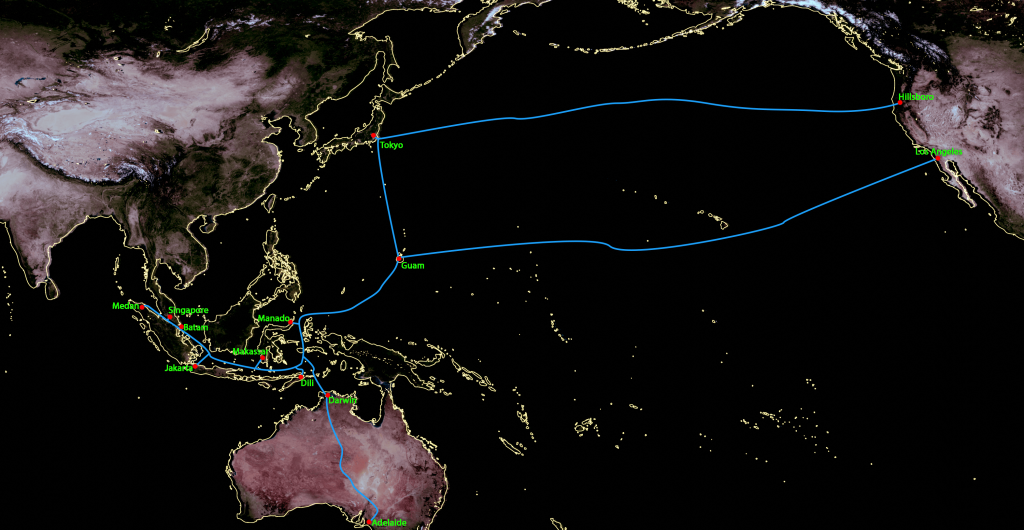 Our network design covers 4 global regions on a single technology platform and interconnects with partner networks to provide an integrated approach to service delivery.
Integrated Provisioning
With an integrated approach to OSS/BSS and service provisioning, network services for on-net customer locations can be provisioned for you in days not months. Likewise, service changes (upgrades) can be accommodated quickly and effectively.
High Capacity Express Network Paths
The ACC1 Cable System will provide capacity in a configuration of express transmission paths between locations and also utilise next generation WSS-ROADM technologies to optimise path availability and choice for wholesale customers.
The Inligo Networks Advantage
Independent Infrastructure provider
International cable system with access to multiple PoPs across the Asia Pacific
Management team with broad industry expertise
Latest technology offering ultra-high capacity
Centralised Global Operations Centre (GOC) for service operations
Integrated approach to service provisioning