The worldwide demand for data storage capacity is driving the development of hundreds-of-millions of dollars worth of data centre and cable projects in the Northern Territory. Indeed, Inligo Networks has foreshadowed the development and deployment of a digital ecosystem in Darwin and the wider Northern Territory in Darwin and Up and Coming Data Centre location for Asia.
NEXTDC's application to develop an $80m data centre on the fringes of the Darwin Central Business District is the first of at least five new data centre or high-speed network projects planned for the Territory between 2023 and 2027.
Meanwhile, the activation of Vocus' 1000km, $100m Port Hedland to Darwin cable linking Darwin with Jakarta and Singapore was another digital milestone for the Territory.
And Australian Computer Society NT branch chairman Damien Charles, who suggests worldwide demand for data storage is growing as governments and businesses continue to digitise. Speed, he says, is "everything" with data – and distance affects speed.
In addition to the growth in data centre demand Inligo realises the demand for subsea fibre cable capacity between Asia and the United States is also expanding annually which is driving investment in optical fibre networks across the region. Growing at a similar annual rate is the demand for fibre capacity within Asia and Inligo is working to bring Darwin and Australia digitally closer to Asia than it is today. Connecting Darwin into Asia will permit Data Centre providers to participate in Asian Data Centre clusters allowing data to move more quickly between Australia and Asia and with lower latency than currently available.
Singapore has experienced a pause on Data Centre power allocations
In overloaded power networks like Singapore, data centre power consumption can continue to grow to be even higher (than current demands) which has led to decentralisation of data centres to spread the load away from overburdened power grids.
"Being close to Asia means that data in Darwin can more quickly be accessed than anywhere else in Australia," he said. "Milliseconds might not seem like much but when you are using the amount of data and computations occurring it makes a big difference."

Damien Charles
The NT government also understands the value of the Territory's location for future data developments.
"Darwin is located within 50 milliseconds from more than 500 million people," a government spokeswoman said.
"New subsea cables will allow for increased speed and capacity to key locations, including Singapore, Indonesia and the United States.
A diversity of cables and routes provides increased resilience and security." A secure, stable location for digital and data, tech or telecommunication will enable proponents to stay and grow."
Construction on DCI Data Centre's $80m DRW01 project at Wishart is expected to begin early next year with the Land Development Corporation assessing applications for civil works after a tender process.
Digital ecosystems need more than just power and space
Inligo Networks is scheduled to make a final investment decision on its $700m subsea fibre optical cable system in the third quarter of this year.
The Inligo Networks planned deployment will link Singapore, Indonesia, East Timor, Australia and the west coast of the United States with Guam with connections to Japan. The company has already applied to lease Territory government Crown land at Conacher Street in Fannie Bay to construct a cable landing station with the ability to land additional subsea cables and interconnect terrestrial cables at the facility with construction beginning this financial year.
Inligo's Asia Connect Cable (ACC-1) from Singapore to Los Angeles is due to be completed by the end of 2026 and the company's Unite Cable System, connecting into the Darwin Cable Landing Facility and going from Darwin to Adelaide and from Adelaide to Melbourne, is planned for completion at a similar time.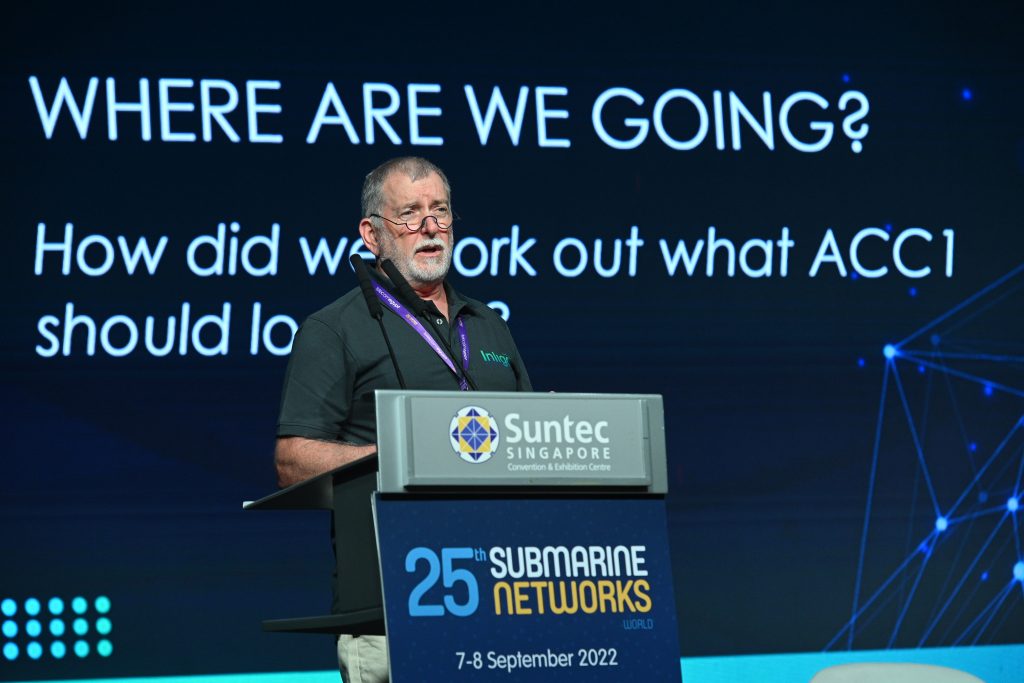 Inligo will join both cable systems in Darwin providing seamless connectivity from the southern states directly to Asia.
Mr Charles said data centres were an economic opportunity for the territory. "The opportunity presented by more fast speed links, with increased redundancy, to the NT from the rest of Australia and more importantly into Asia, helps Darwin become an ideal location for significant data centre growth," he said.
He continued by saying, "This will provide increased commercial opportunities and development of our digital workforce in the NT, with more high-end tech jobs just to service and maintain the data centres as well as the opportunity to work with a wide range of businesses across Asia that utilise the data centre."
To learn more about Indigo's plans for Darwin and Australasia please request a briefing through Contacting Us
This article was written with reference to a recent article by the NT Times