As part of their long-term objectives of the Digital Territory strategy, the Australian Northern Territory Government is keen to attract new investment into Darwin. Australia has the political stability required for a Data Centre hub, as well as a skilled IT workforce able to provide the necessary infrastructure skills in Darwin.
In the Asia Pacific (APAC) region there were originally three main centres for content and internet connectivity with Hong Kong, Singapore and Tokyo being the destinations for the majority of European and US traffic. As the internet and content has evolved, we have seen both Hong Kong and Singapore come under pressure, with Hong Kong due to political tensions between the US and China and Singapore as it simply runs out of power for new data centres which has led to the recent 3-year moratorium.
Although the Singapore Infocomm Media Development Authority (IMDA) has now started to accept new Data Centre development applications, these have a new set of sustainability requirements being piloted and the total capacity allocated is still expected to be capped. With these limitations and the growing exodus from Hong Kong this has led to a search for new Data Centre hub locations in APAC.
In Europe, the Middle East and to some extent the US we have seen new Data Centre hub locations emerge to serve the hyperscalers and other content providers. The integration of subsea cables and data centres has become even closer and there are various trends and requirements needed for any new hub locations.
In the Asia-Pacific region is now seeing similar patterns, however we also need to understand what the ideal requirements are for a new hub location.
Enter Darwin, Northern Territory
The first requirement for any new Data Centre hub location is political stability, ideally coupled with attractive tax breaks or concessions from local or national government. Combined with the location there is the requirement for dependable cheap power, preferably from reliable green sources.
The final ingredients in the mix are good connectivity with multiple fibre routes, both subsea and terrestrial as well as a trained IT workforce. For hyperscalers and other users latency is also important to maintain their workflow and zones.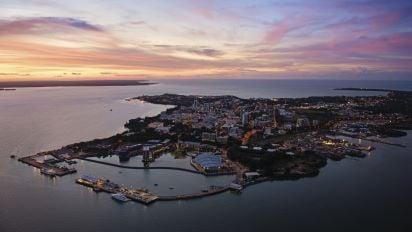 The Philippines, Guam, Vietnam, Indonesia and Malaysia have all been cited as potential South East Asia Data Centre hub locations but a more obvious candidate is emerging with Darwin in Northern Australia becoming a front runner.
As part of their long-term objectives of the Digital Territory strategy, the Australian Northern Territory Government is keen to attract new investment into Darwin. Australia has the political stability required for a Data Centre hub, as well as a skilled IT workforce able to provide the necessary infrastructure skills in Darwin.
Darwin has recently seen an uptake in data centre activity. DCI Data Center have announced plans to build a new 10MW facility in the city called DRW01, while DXN acquired a data centre called Secure Data Centre. Fibre Expressway is also planning to build out a 20MW data centre as part of its new $1.5 billion Project Koete connectivity plan for North Western Australia.
Data Centre Players have keen interest in Darwin Location
NEXTDC Limited has announced plans to build a new state-of-the-art Tier III data centre in the Territory. D1 Darwin is an $80M USD critical infrastructure investment and will be located at 2 Harvey Street in the Darwin Central Business District. Construction has begun in October 2022, with the creation of around 200 jobs and up to 25 positions once it is operational in mid-2023. D1 will house 1500 racks and support up to 8MW IT load. In addition, it will offer uninterrupted critical services to customers to support business, and an innovation centre providing collaborative spaces to support Territory technologies innovators, start-ups and high growth companies. NEXTDC have already secured rights to a second location in the Wishart Estate for a future-planned second data centre (D2).
With at least four new data centres planned, the remaining ingredients for success are green energy and fibre optic connectivity. Dealing with green power, this has been a key driver for Data Centres in the Northern Hemisphere, normally from hydro, wind or thermal electricity sources. In Darwin the Sun Cable project, or the Australia-Asia Power Link is planned to use a vast array of solar panel arrays with 17-20 GWp. The AAPowerLink project was envisaged to provide an interconnect from Darwin to Singapore and provide 15% of Singapore's total electricity needs.
As well as providing this international power interconnect, the solar panel arrays could easily provide green power for the Data Centre hub business in Darwin, as well as supporting new domestic cable landing stations and local businesses.
Ideally, a Data Centre hub will require multiple high-fibre count connectivity connections to other Data Centre hubs and centres of population. At the moment Darwin only has limited domestic terrestrial fibre connectivity, but that situation is changing with Vocus investing $100 million USD in a 1,000 km subsea cable connecting Darwin to Perth, Jakarta and Singapore on the Australia Singapore Cable (ASC).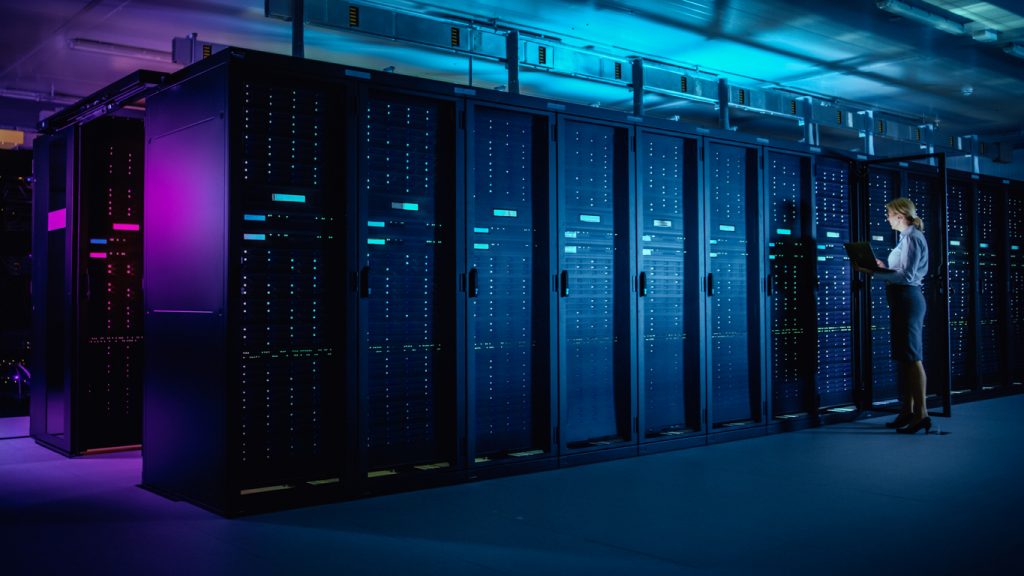 In the pipeline are at least two other international subsea cables with Hawaiki Nui planned to land in Darwin connecting onto Sydney and New Zealand. However, the most exciting project is Inligo Networks Asia Connect Cable (ACC-1) which is planned to connect Darwin directly to Jakarta (plus a number of Indonesian cities) and Singapore going West, and to Guam, the Philippines and Los Angeles going East. This 16-fibre pair system capable of 12-17 Tbps per fibre pair will be a major game changer for Darwin. The current plan is to start the ACC-1 project build in 2023 with completion by late 2025.
In addition to the three subsea cables landing in Darwin (and potentially at least two others) there are two new terrestrial fibre projects with Bevan Slattery's HyperOne and Inligo Networks Project Unite connecting Darwin to the rest of Australia. Project Unite will be a 48-fibre pair system from Darwin to Adelaide and onto Melbourne and Sydney and will provide the lowest latency from both Sydney and Melbourne to Jakarta and Singapore.
All the elements for a successful South East Asia Data Centre hub in Darwin are there and the individual projects are in place to make this vision a reality by 2026. Over one hundred and fifty years earlier another major engineering feat was completed with the Overland Telegraph Line connecting to the subsea telegraph cable to Singapore and onto India. By 2026 Darwin could once again become a major international communications hub for Australia.
References