Mr. Anthony Callanan – Chief Technical Officer for Inligo Networks, Presents Keynote regarding the Inligo Network at Submarine Networks World (SNW 2022) in Singapore
Inligo CTO Anthony Callanan presented a Keynote speech at SNW 2022 this week with a comprehensive summary of the Asia Connect Cable System as well as forthcoming projects.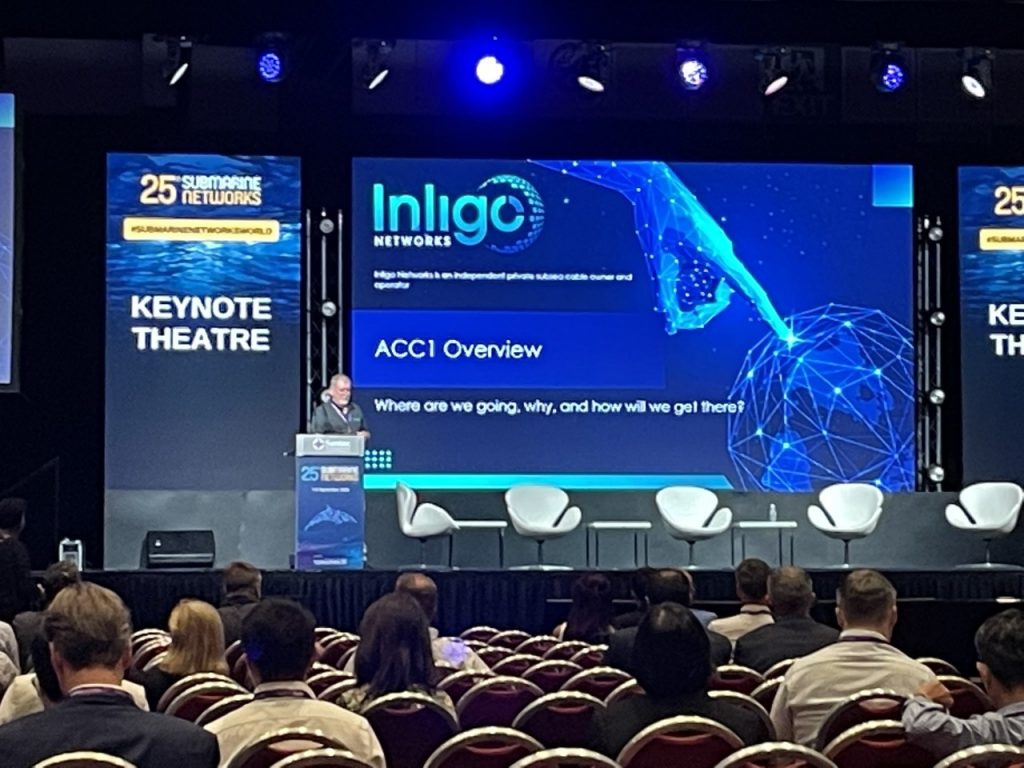 The topics discussed in Mr. Callanan's keynote included:
The current capabilities and capacities of the Inligo Networks Asia Connect Cable System (ACC-1).

256 T Capacity on Initial Completion
Next-Generation WSS ROADMS Flexibility
Shortest Path Routing, Providing Optimal Connectivity to Individual Customers.
The increasing demand for bandwidth across the Asia-Pacific Region, as approximately half the world's population currently resides in this region, however more than half of the content requested by users in the region comes from the US and Canada.
Much of the commercial movement in the region is being dictated by environmental factors including climate change, limits on power space and the positioning of new sites.
Inligo Chairman, Brian Evans said:
Great to see our CTO – Anthony Callanan present a keynote on Inligo's Asia Connect Cable System at Submarine Networks World [SNW 2022] in Singapore. The event has allowed Inligo to showcase our new system to the international submarine network community.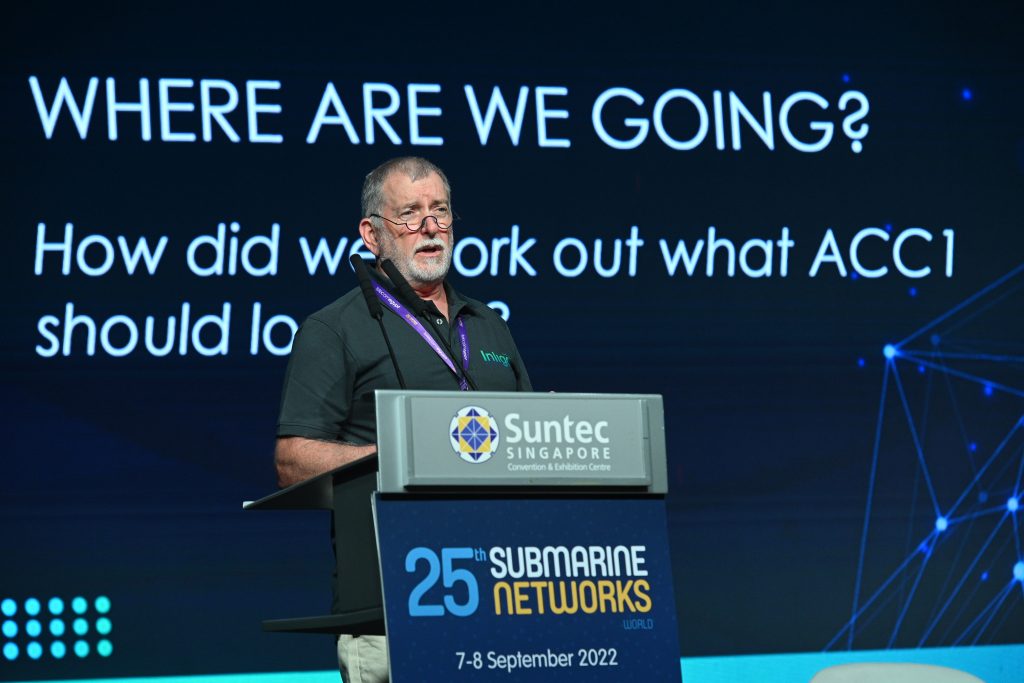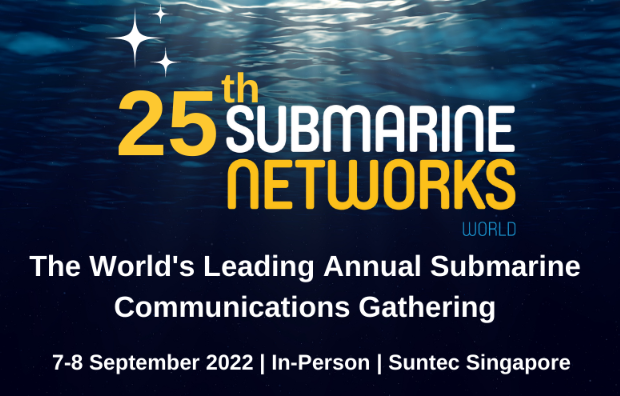 Inligo Networks is a private subsea cable operating company designing and building new cable systems in Asia and the Pacific.