Inligo Networks Pte Ltd will attend the 25th edition of Submarine Networks World 2022 as an associate sponsor on September 7 and 8 at the Suntec Convention Centre, Singapore.
Chief Technology Officer, Mr. Anthony Callanan will keynote our Asia Connect Cable Project (ACC-1), a new subsea cable system under way connecting Singapore with Los Angeles via Guam.   
Inligo will present an overview of our international cable project to the forum attendees on day one as a participating member of the Keynote segment.
Also Inligo Networks members attending the conference include:
Chief Executive Officer Mr. Brian Evans,
Chief Revenue Officer Mr. Simon Zettl,
Advisory Board Member Mr. David Robertson.
The executive team will be available for meetings throughout the conference duration both in Meeting Room 6 for in-person discussions and around the floors.  
Mr. Evans will also participate in a panel discussion during the day two agenda.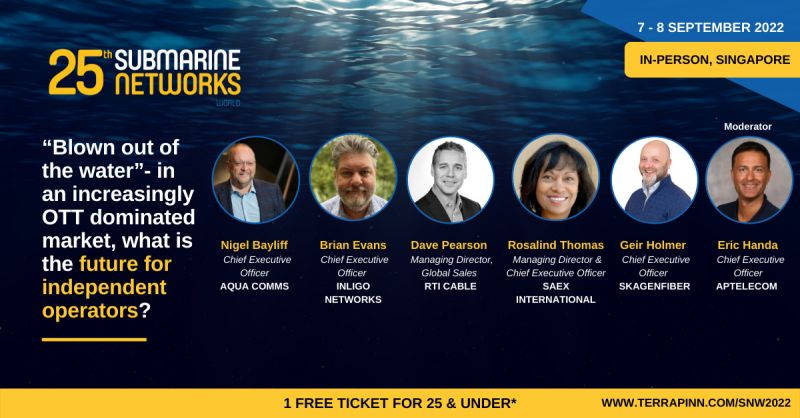 Inligo Networks is a private subsea cable operating company designing and building new cable systems in Asia and the Pacific.
If you would like to book a session with our team while in Singapore please complete the form below and we will respond with available times.
By clicking submit, you consent to receive communications from Inligo Networks in relation to our projects, products and services. Your personal data will be processed in accordance with our Privacy Policy.
Further details on the conference can be found at https://www.submarinenetworks.com/en/events/snw